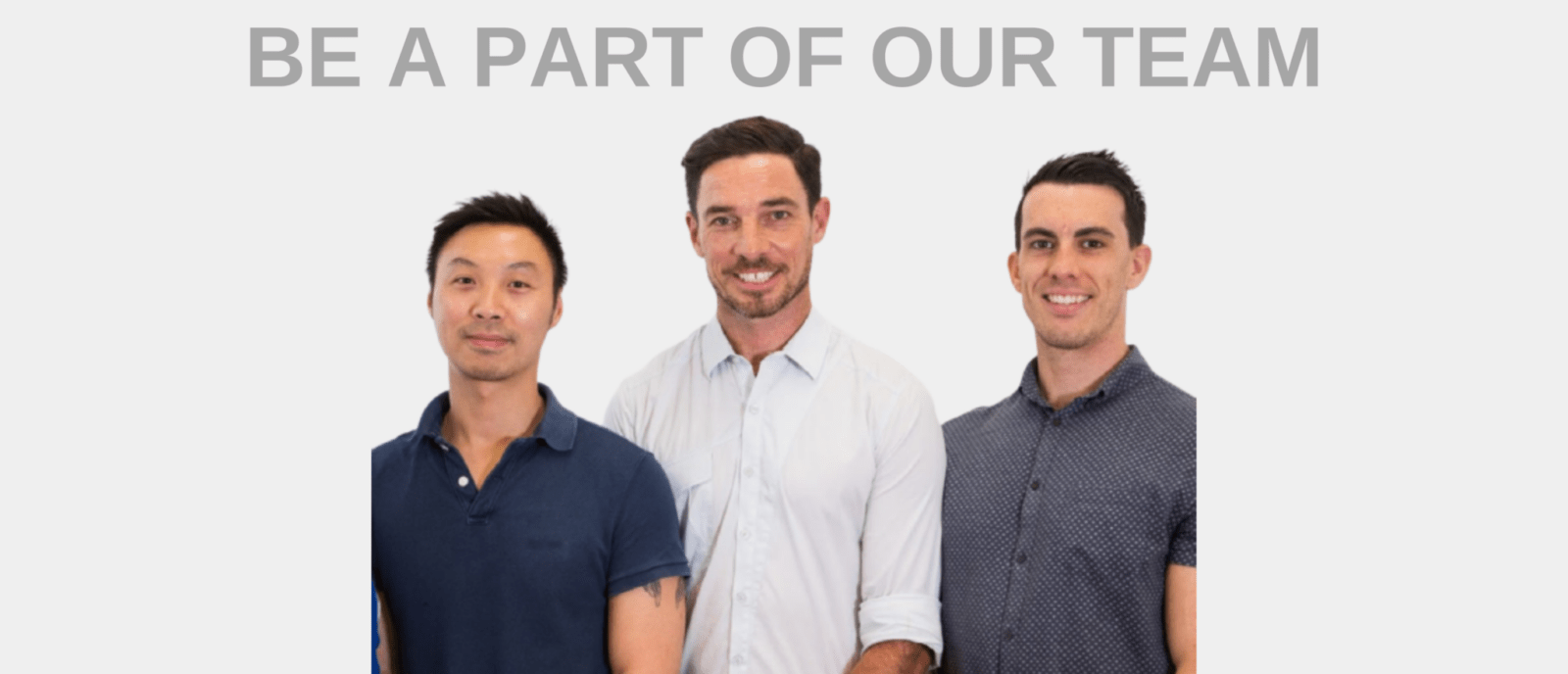 Have you got a passion for improving the lives of others? Are you skilled in interpersonal relationships, and a lightning fast learner? You might just be the person we're looking for.
Here at PhysiCo City, we empower our clients to be the best they can be. Our number one priority is to help clients break free from the mental and physical health barriers that hold them back. By providing highly personalized, step-by-step, growth solutions, we can help them build the lifestyles they want.
We're a tight-knit team of dedicated allied health professionals committed to excellence and maintaining a fun, positive environment. From our quarterly team-building events to team meetings, we care about fostering a strong sense of community amongst our staff.
By joining the PhysiCo City's Team, you'll gain access to:
10 in house referring GP's
Generous salary – We want Australia's best talent and reward as such.
Young and vibrant team – Learn and thrive with some of the country's most switched on Allied Health experts.
A progressive, nurturing culture – Here at PhysiCo City we're all family and here to support you however we can! If you want to step into a role with great marketing and business opportunities, enjoy knowing all the details and have a go getter attitude, this just might be the role for you!
If you're interested in joining our team, fill in the form below and attach your cover letter and CV. Alternatively, check our SEEK job postings for job openings. For any further questions, please direct them to admin@physico.me.