[vc_row][vc_column][vc_column_text]
A little introduction
Hello! My name is Cristian. I have been a massage therapist since 2000, and was born near Venice, Italy.
Since 1993, I have been a very active sports person. My interests include running, teaching swimming, break dancing, inline skating, climbing, martial arts, stretching, snowboarding, skiing, and a little bit of bike racing. I've always been interested in the limits of the body and how the body works.
I have a keen interest in exploring the natural techniques of healing. This includes reflexology, essential oil, traditional Chinese points, and techniques like cupping and Chinese massage.
Later, in 2010, I studied Applied Kinesiology at University in Italy. This further enhanced my skills in the techniques of Chinese meridian points, and the relationship with food.
When it comes to treating a client, I utilise my past experiences with what techniques works best. So every time I treat a client, I will start by:
Testing the muscles and observing the range of movement and the responsiveness.
Massaging and releasing all muscles involved with the pain.
Checking the postural habits of the person and how to best correct them.
Consequently, I don't want any of my clients to suffer. I strive to find an effective treatment, doing everything I can to eliminate the cause of the problem.
Health tips
How can we find resolution, in an imbalanced body, taking into account both emotional and psychological factors?
Often pain will stem from tight and/or weak muscles, so rehabilitation of the muscle is equally important as massage:
Maintaining the right posture, especially if we are sitting for 8 hours per day, 5 days per week.
Keeping the mind free of tension and relaxed, allowing all elements to work together.
Correct breathing – Inhale 3 seconds, hold 3 seconds, exhale 3 seconds, hold 3 seconds. Navy SEALs use this technique to remove panic or anxiety,
for peak performance.
Drink pure warm water, one glass every hour more or less.
Try these simple techniques for an immediate difference in your day.
Now let's talk about massage
Massage is designed to relax the entire nervous system. It doesn't have to be painful! It should be more of a pleasant pain, like the sensation of muscle
relief. With the help of different types of essential oils and music, we can reach a state of peacefulness.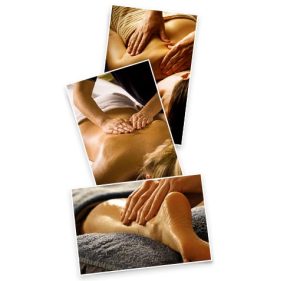 Treatments are adapted by the need of each person. Clear goals are made and decided on together.
It is recommended that a massage should be received at least once per month, especially with the busy Sydney life.
Improve your sleep efficiency. No more waking up more tired than when you go to bed.
Increased circulation with the quick elimination of toxin and a new nourishment of oxygen and nutrients.
Recover from fatigue that may be sport or work-induced.
Prevent future injuries by increasing elasticity of all tissue muscles and tendons.
Make yourself
      More happy.
   More energised.
Why wait to start a more healthy, pain-free and relaxed life? Book in to see Cristian today!
You can do this by calling us on 9267 3775, or take a minute to fill out an enquiry form.[/vc_column_text][/vc_column][/vc_row]